GO FOR IT!!!!!!!!
Everyday you wake up thinking about life, the errands you have to run, the things you must take care off, but have you thought about what really speaks to your soul? You know that voice in your head telling you their is more to life and telling you it's time to make that change! We all are here for a reason and why wait any longer? It's time to go for DREAMS and live the life you were meant to live!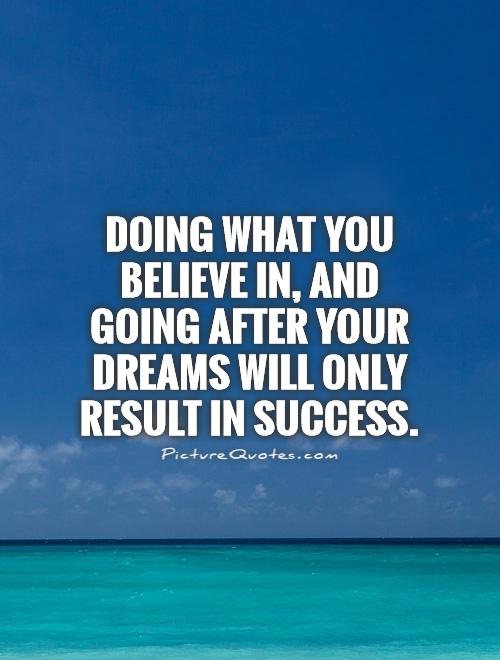 How do I do that? Well it's simple, get off your ass and go for it! You're not going to achieve anything in life if you just sit there and hope things happen! No, you can't HOPE you MUST DO! Yes, starting to really pursue your dreams will be scary but living and not pursuing them will kill you. I'd rather be scared and going after my dreams then living but not truly living.
When you start you will be face with self-doubt, haters telling you that you are crazy or you telling yourself hat you'er crazy! Everything that will be told to yourself take it in and use that as your motivation! Motivation to change your life! Motivation to open that business or take that trip around the world or be the change in your community! Use all of it to finance your change because once you truly go for it your life will have truly just begun!