WHAT'S YOUR 2020 VISION
We made it to a new decade! It is no coincidence that you have made it to this moment in time. You are created for such a time as this. My question to you is have you really taken into consideration the great calling on your life? Is your vision in alignment with the purpose of your life? Did you know Vision inspires action, and if your vision is even slightly off it can have a huge impact on the trajectory of your life? Going into the New Year everyone seems to have a great idea of how they want their New Year to go. Traditionally speaking people make New Year's resolutions to break bad habits, and replace them with good. Unfortunately, statistics have shown that a little over 40% of Americans set New Year's resolutions and less than one-third of people stick to their goal(s). Today I want to leave you with three helpful tips that can keep you committed to your vison concerning your New Year's resolutions.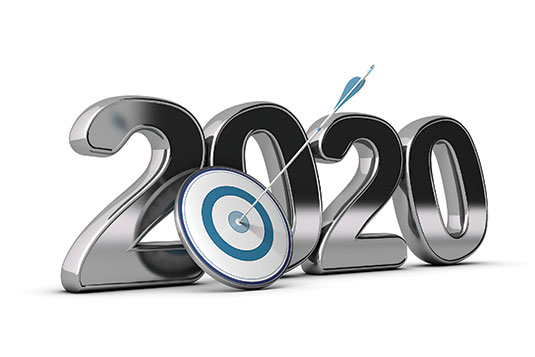 1.)    Pick up to three goal(s) that you are willing to stay dedicated to for the year. We have enough things to worry about throughout the year; so, in making a more condensed list gives you are higher probability of fulfilling your target(s).
2.)     Define your goals in detail, and then set out a descriptive action plan with an end date. Having a good understanding of your goals, alongside an effective action plan will enable you to be intentional about achieving everything that you set out to accomplish.
3.)     Lastly, be Patient with yourself! Changing one's behaviorism can be challenging, and believe me this does not happen overnight. Make a conscious effort to take note of every step you take toward your goal(s), and celebrate every milestone that you have achieved along the way. This will keep you motivated and encouraged, as you continue to see your progress concerning your goal(s).
I hope these tips will help you to get crystal clear concerning your vision, as you pursue your desired New Year Resolutions. Remember to keep growing, and keep going!
Best,
Coach Lilene French
Founder/CEO of Reflections of a Queen, LLC Life Coaching Ministry